It's time to stop worrying about your IT support and get back to business.
Since 2007 we've provided Ottawa honest and secure IT advice aligned for positive business outcomes.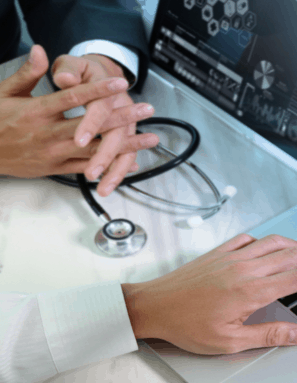 EMR Technology Support
Managed IT Support
Since 2007 Demand ITS Inc is the best IT support in Ottawa! Don't believe us? Look how our customers describe us!
Why should your Ottawa business use Demand ITS Inc for support?
Since 2007 our managed service program has benefited businesses in the Ottawa Region by forming a long term strategic partnership. As your partner, we help you succeed and navigate the technology landscape by providing reliable IT Support.
A regular check-in, helps us know your goals and we can advise technology solutions to support your desired business outcome. Some of your goals will never change, you will always need fast, reliable and secure technology and a honest partner.
Our staff will detail and document the procedures needed to support your business. This ensures that time goes on, we can repeatedly achieve positive business outcomes.
Does your IT provider outsource? I'm not asking about specific projects where a certain set of expertise is beneficial, it's about the every day things. When you call Demand ITS, you will talk to a employee and never a contractor or 3rd party.
Recent Blog post from Ottawa's best IT Support
The Feed – IT Information Resources for Ottawa and the surrounding area
AI Azure Cloud Compliance Continuity COVID-19 Culture cyber insurance cybersecurity dark web datto Digital Transformation DMO Dragon Medical Dynamics e-book eGuide health Hybrid Cloud infographic IoT IT Security Microsoft 365 Newsletter Office Suite phishing productivity Products and Services remote worker risk analysis sales security Server OS SMB SQL Success Story teams telehealth Tips & Tricks Video WiFI Windows 7 Windows 10 Windows 11 working from home